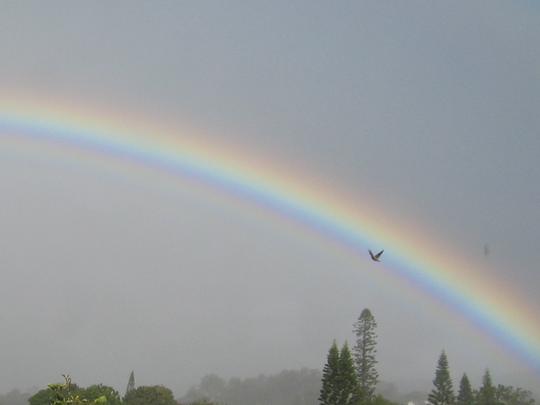 Nice double rainbow out the kitchen window the other day.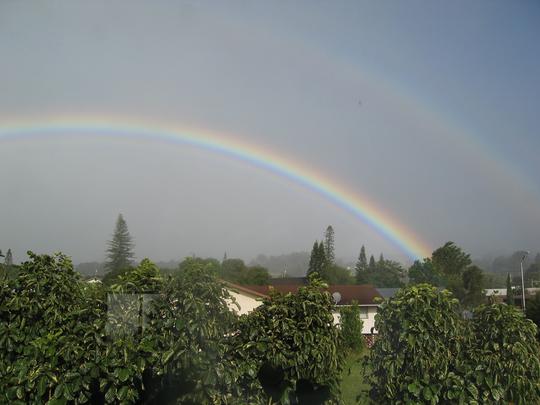 Not so nice ~4" long centipede crawled into bed with me in the middle of last night while I was sleeping...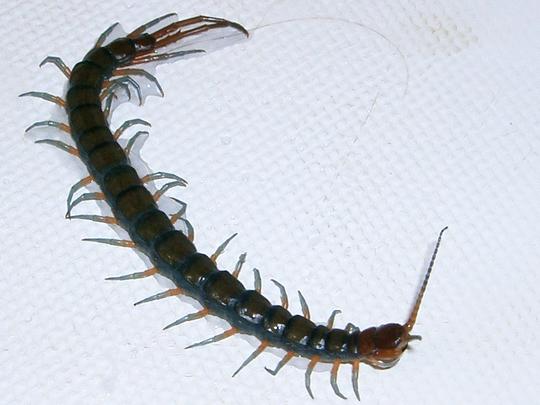 ...and decided that wasn't good enough, had to crawl into my pajamas too...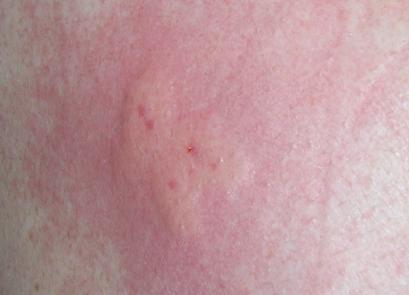 Nailed me three times in the back, once in the shoulder, and once in the neck before I got it out of my shirt.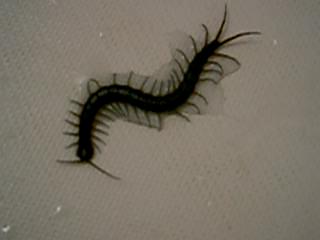 (The centipede photos/video are of one Reichart* found in this room a while back. I caught the one that tagged me, but it escaped while I was checkin' out the damage.)
Fortunately I seem to recover fairly quickly from such things (as I discovered with my equally valiant attempt to shake hands with a man-o-war). By morning the welts were gone, leaving just a six pack of puncture wounds and an annoying headache/flu-like symptoms. Or maybe I'm just getting the flu now. Wouldn't put it past my luck at this point. (I got zapped by another man-o-war last week too, but that was just one thread, no big deal. Still, I'm starting to get pissed off.)

In other news, Reichart* lent an artistic hand in helping me brush up my old business card with my new info: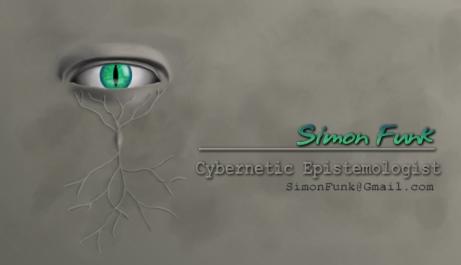 Still trying to decide whether I like the extra splash of color, or if I want to stick with monochrome except for the iris.

Anyway, night night, sleep tight.
Don't let the bed bugs bite.

Trust me on this.