Headed over to Ponsonby yesterday for some after-hours fun with the robotics guys...

When I walked in, Paul* was gleefully wielding
his new ray gun (LEDs mounted on a pentium cooling unit with a pistol grip
handle--for zapping light-cured resins):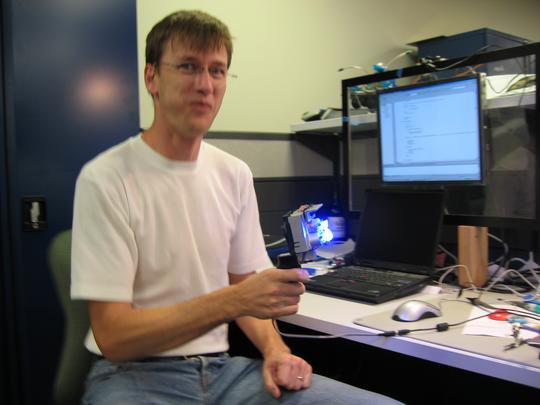 Keith (maintainer of Robonz) has been working on building
a small balancing robot for a while. Week by week I got little updates about some
part he'd made or found, or some idea he was working on for the thing, with the
physical form of the robot evolving mostly as a slowly growing pile of seemingly
unrelated parts, and then one day rather out of the blue he says "Oh yeah, got it balancing."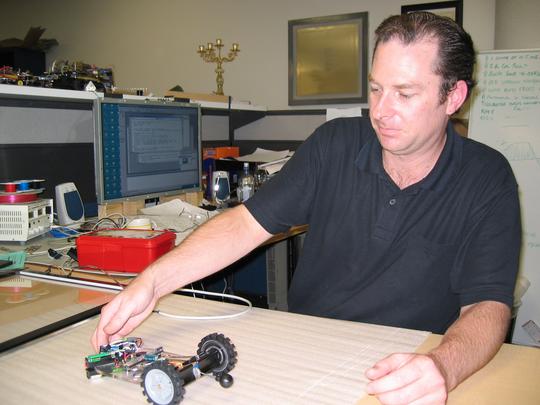 Click the image below for a video. This is just a quick first pass since
the only input sensor implemented yet is the tilt sensor (the little tail
dragging behind--that's just a freely moving passive sensor)-- i.e., no way
to read velocity or position, just tilt: