Last look at our neighborhood...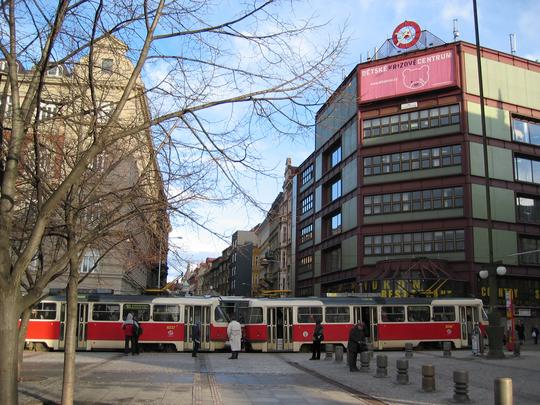 Before we crossed the Vltava to the west...


Prague feels a little newer west of the river: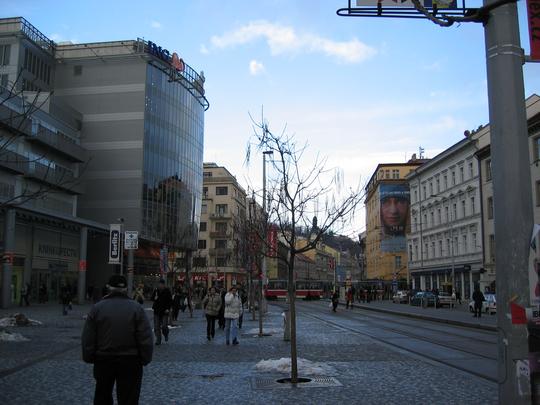 Nobody took the front seats on the bus, and since there weren't any gimps behind us in line we opted for the good view of rural Czech between Prague and Cesky Krumlov: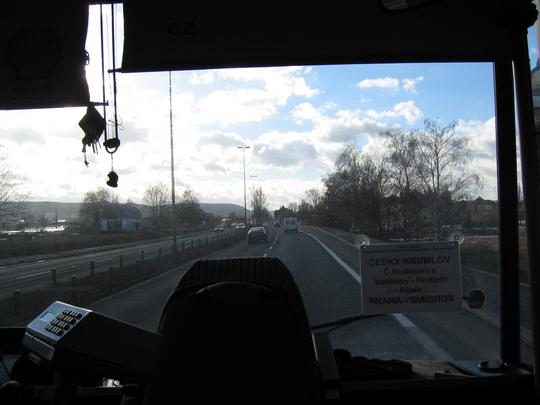 One of a number of small towns along the way: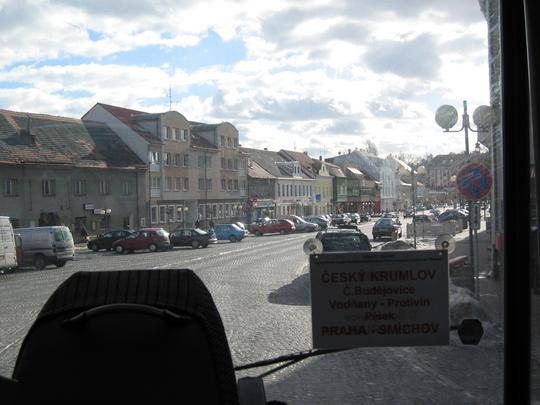 Three hours later we arrived outside of Krumlov, and once again met the Vltava: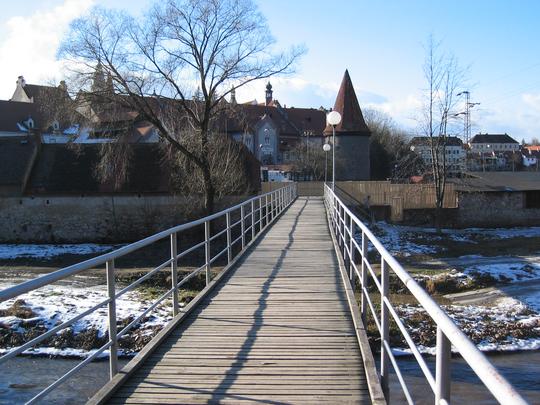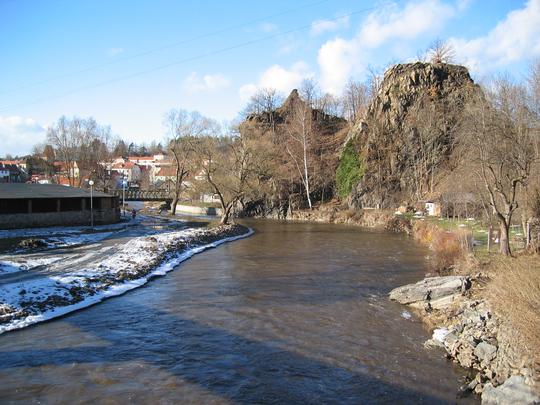 We had a list of pensions in mind, and Ametyst wasn't one of them, but it was the first one we saw, it looked great, the price sounded reasonable ($30/night if we stay >3 days), the street charming, and the host friendly, so we took it on sight figuring we could switch tomorrow if we found anything better (we didn't). Our window is the last of those over the Pension sign, and I sit behind it as I write this. We'll probably be here a little over a week, so it's nice to have a clean, quiet place to work--and still just a few minutes' stroll to the town center full of restaurants and the like.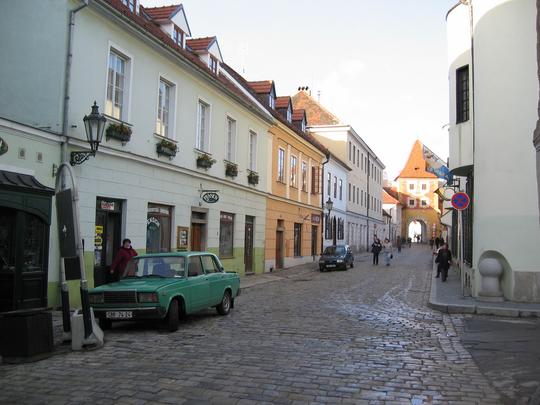 The Chateau looms over the town...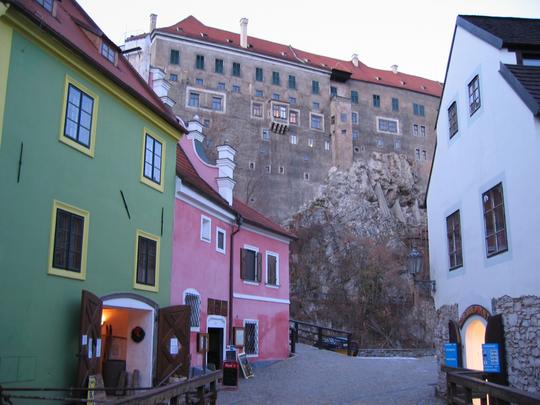 And they seem to be painting ornate architectural details onto historical buildings (zoom into the back):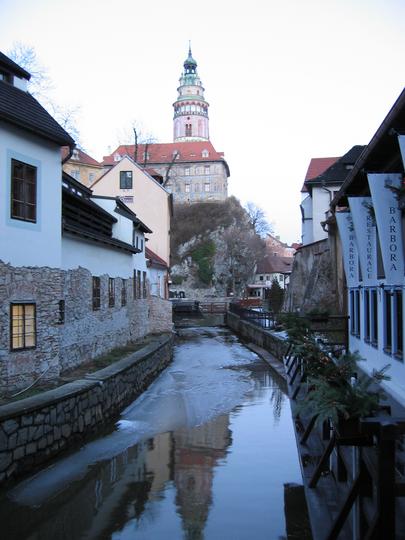 An internet cafe near town center: