I dropped my bag and body in the guest room and finally slept.
The days that followed remain somewhat of a jet-lagged blur--evidence this strange grocery store cabbage that no doubt wouldn't have existed in a saner frame of mind [Oct 4]:

The Swedes love their crayfish, but not so much that they weren't trying to get rid of overstock at US$6.50 a box [Oct 5]: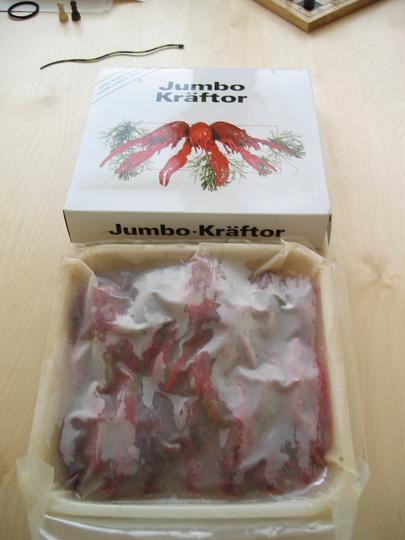 Once thawed and rinsed from their solid block of frozen dill brine, they made a tasty, if a bit dilly, meal for two [Oct 7]: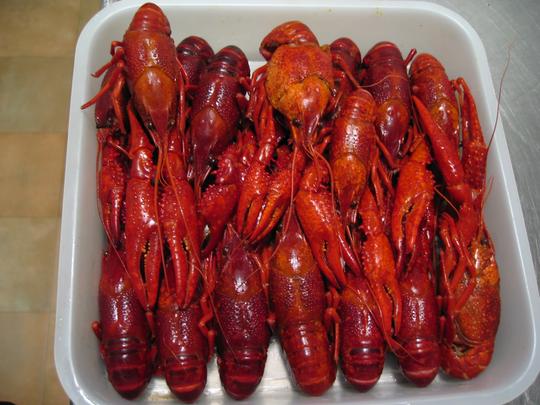 Here's what's out the back door of the apartment: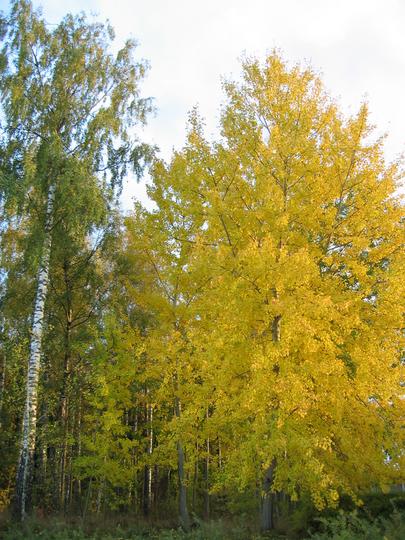 I'm told when the Swedes travel, they miss their Kaviar [Oct 9]: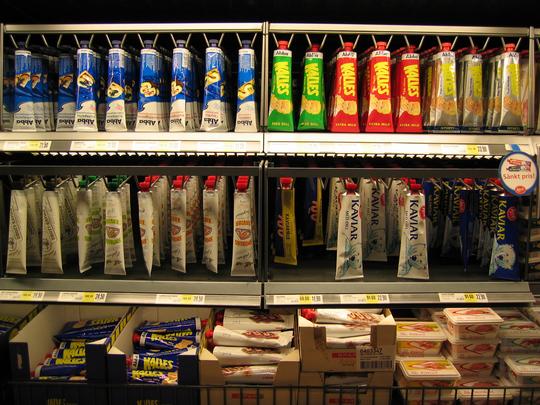 Come evening, we sat and watched our apple crisp bake through the huge oven window with its always-on light (not quite a fireplace, but...):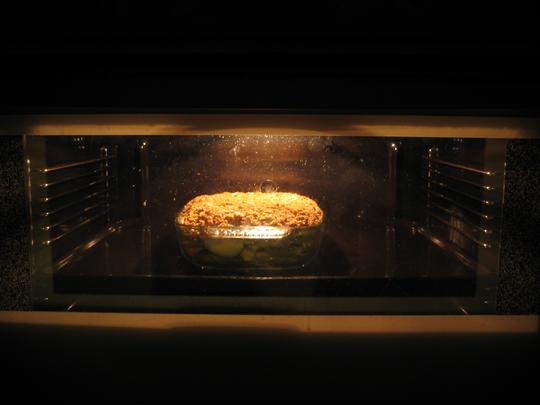 On the foot path to Ikea [Oct 10]...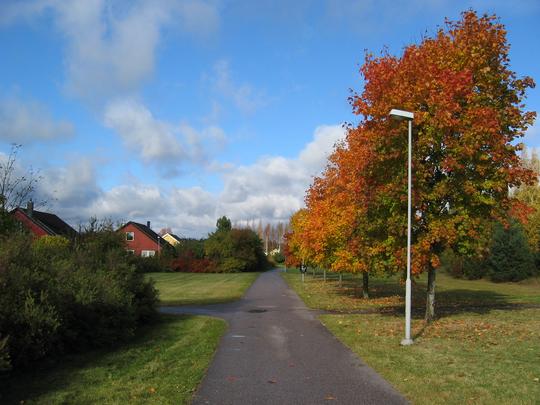 with Clare*...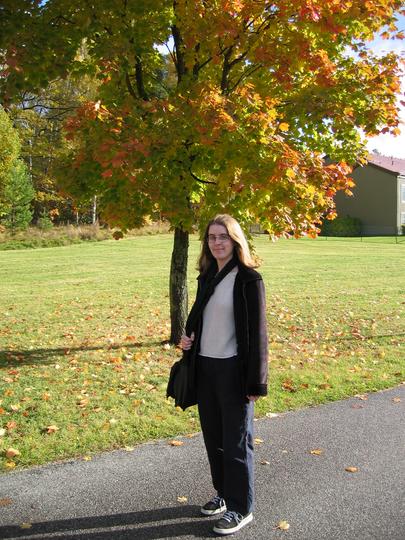 we passed many trees too stubborn to migrate for the winter...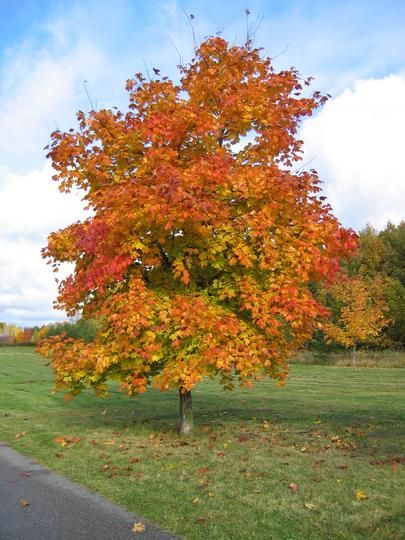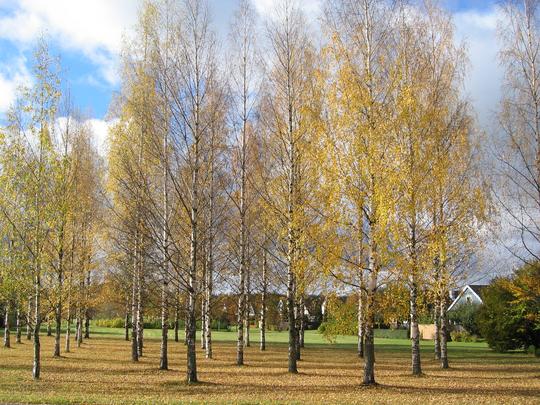 and witnessed the Swedish version of tract homes (Clare* says they're designed to stand with no interior walls if so desired).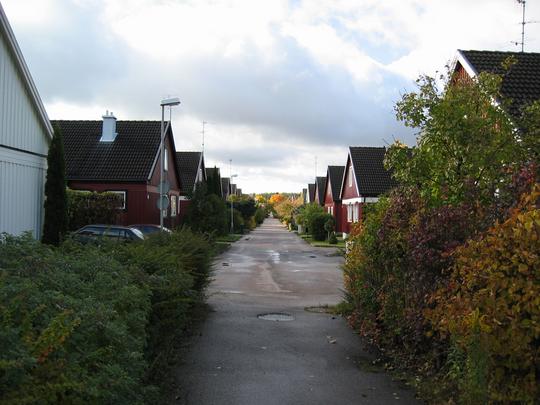 Here's Ikea in its native habitat, which like Costco appears to be identical world round: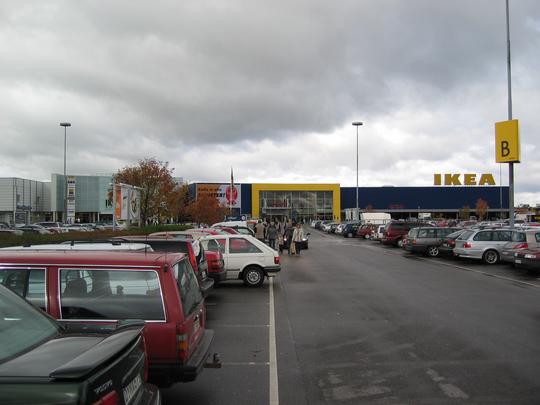 The shopping mall next door was equally generic: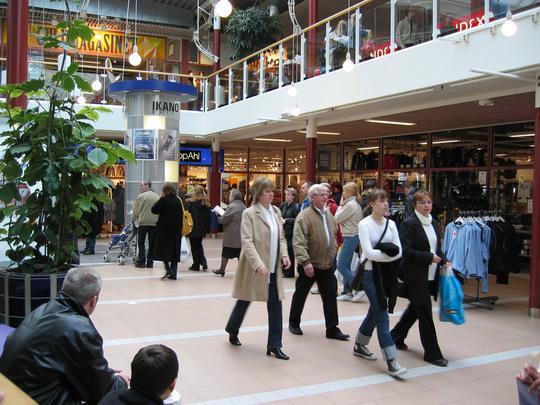 On the way home we passed this Swedish black panther hunting in the wild (soon it will be nothing but mousicles for her):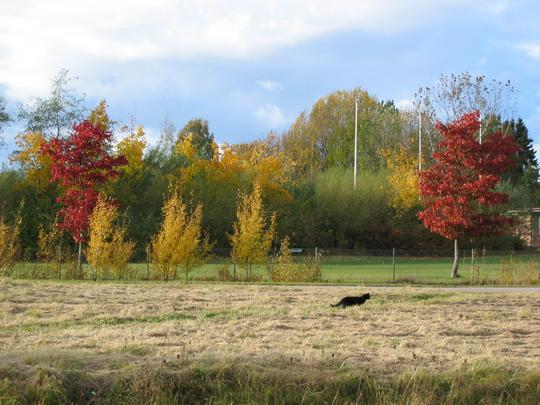 And that's it for this week's random half-assed chronological photo tour of Linköping.