It's been sunny and dry since I arrived in Tahoe so I was a bit surprised to look out my window and see snow yesterday: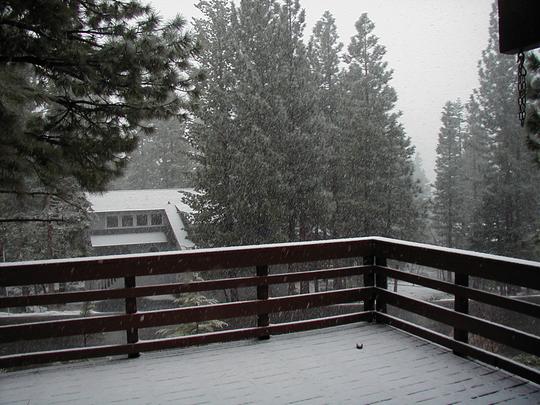 And then it just kept snowing...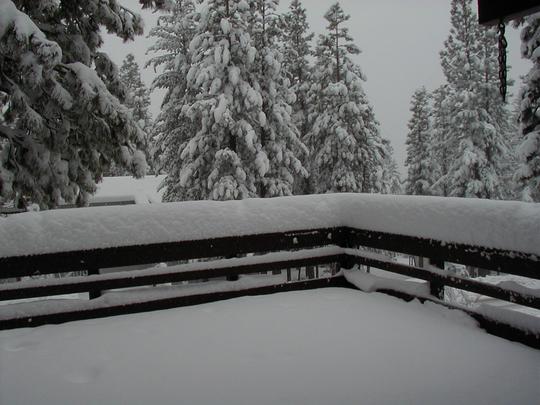 So I got my exercise today shoveling snow.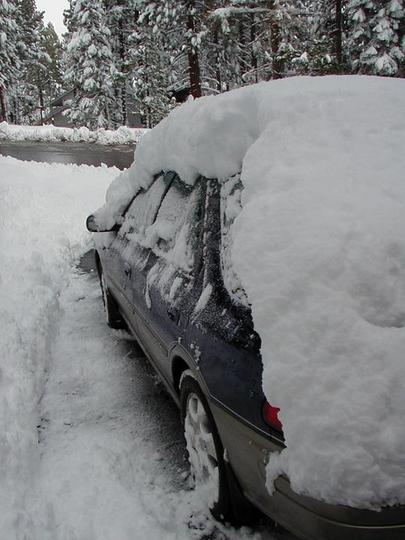 Hopefully I'll be able to get out of here Tuesday afternoon without needing chains over the summit. Another large snow dump is expected Wednesday.