The other day, the wind was kickn'


And Sally and Rick snapped some pics of Garrett* and I.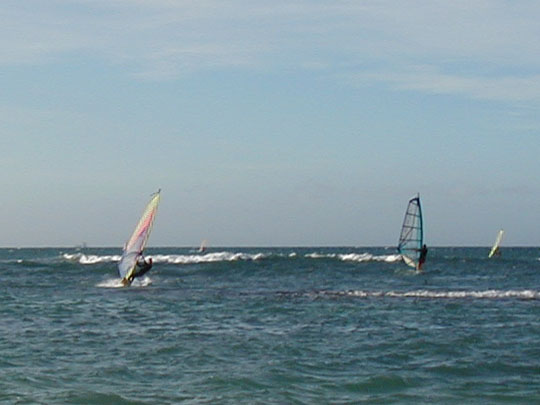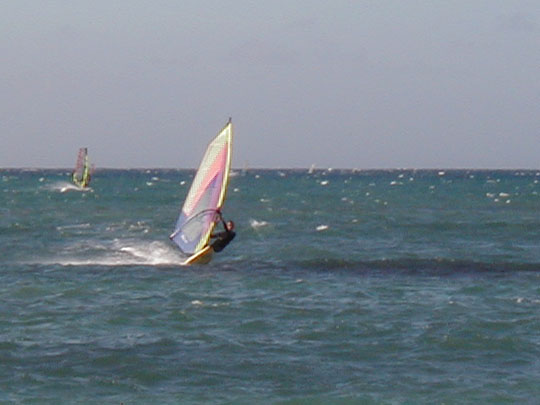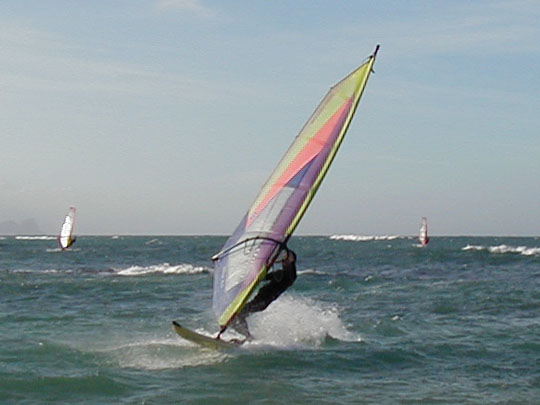 (We'll skip the part where I fall down every time I try to jibe.)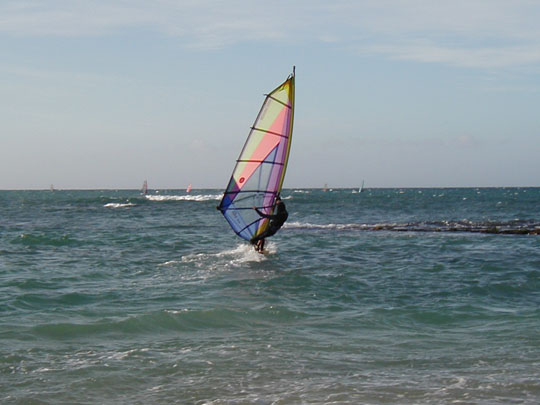 Today we went again. The waves were a little larger (the above pics don't really show the waves at all), but the wind was rather gusty so it was quite a workout. Near dusk while I was heading out, jumping the little waves as I went, someone coming the other direction turned suddenly into me and stuck their mast through my sail. :( After getting run over by waves for a while, I finally got my half-a-sail flying and managed to get back to shore. I guess it's time to upgrade to a newer sail.